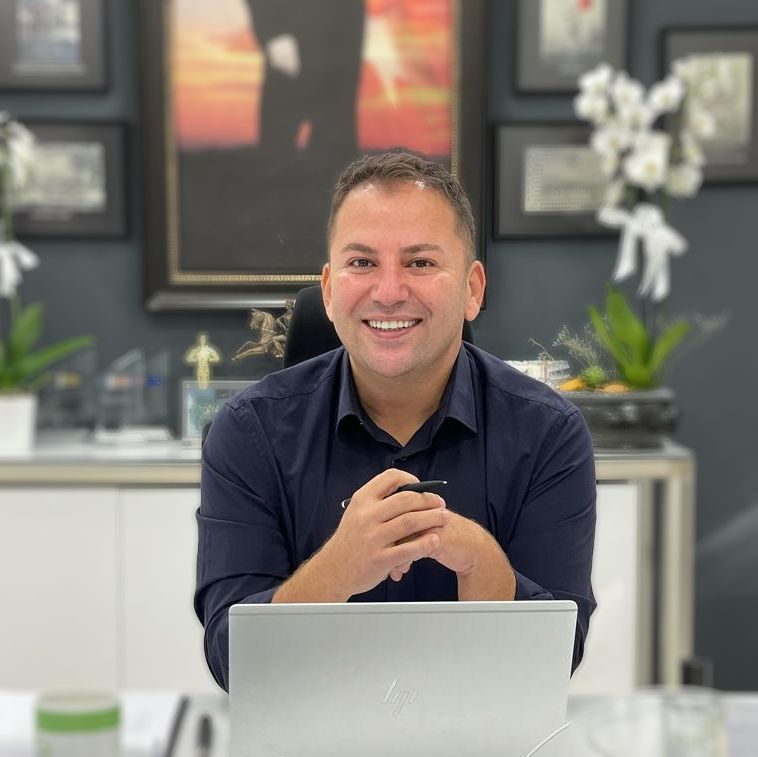 Welcome to the Irmak Schools website,
Our school, which started education as a "primary school" in Turkey in 1995, has been offering free learning environments to its teachers and students with its original education model that internalizes information processing and develops skills since its establishment; It raises contemporary individuals with high academic success, ethical and aesthetic values, lifelong learners using their knowledge and skills, and responsible for their age.
Irmak Schools;
Starting from kindergarten, it has K12 integrity at primary, secondary and high school levels. It is an institution that offers educational environments to prepare its students not only for their current level, but also for future stages, university education and finally life, and houses all its schools on the same campus.
English language education has a very important place in our kindergarten. Our students, who are new to English, are given a strong education in which they can express themselves in English in their daily lives by arousing curiosity about the language with appropriate pedagogical approaches, without neglecting the development of their mother tongue, by our staff who are well-versed in the literature on language learning. Our program has a game and inquiry-based structure. In our daily program, there are playtimes in the classroom and in the open area to support the social and emotional development of our students.
In addition, games that are carefully planned and structured by our education staff, considering the educational goals, are also an indispensable part of our lessons. The language foundations laid in kindergarten continue until the university journey of our students. Our school is the IB Continuum School in the whole k-12. This status is an important status in international education platforms. Our students who graduate with a single philosophy, method and technique continue an international development process. Thus, our student graduates with a single philosophy (IB) in the education process from kindergarten to high school. The aim of IB programs is to bring students an international perspective at an early age and to raise them as individuals who are curious, questioning, communicating, researching, and developing thinking skills, can take risks, are sensitive, and have learned to learn. Our academic curriculum, which is offered at world standards, also supports individual differences in terms of methods and techniques used.
In our school, the individual progress of each student in all skill areas is followed. In our school, which structures its programs with the understanding that each student's talent is different and unique due to its genetic heritage, learning is considered as a process and every moment, every field is seen as an opportunity for learning. Lesson environments are also designed with differentiated educational activities that allow students with different learning styles and speeds to use their potential.
Course curricula, which are built based on creating an intellectual and critical perspective in each student and enriched with Irmak gains; It is structured to develop the ability to process information, transfer between fields, establish connections between information and think internationally. The academic, social, and intellectual development of our students is supported by excursions and activities that coincide with the curriculum achievements, club activities that offer a wide range of interests and abilities, sports competitions organized inside and outside the school, and cultural and artistic activities. In this direction, each student is encouraged to experience all the activities applied during the education process to discover and develop talents.
Irmak High School is assertive about placing its students in elite universities. With the international programs carried out at Irmak High School, an individualized academic environment, social responsibility studies, sports activities, and a very effective counseling process, each of our students is enabled to achieve their goals. Private Irmak High School is proud to place its graduates in leading universities such as MIT, Columbia, Sorbonne, McGill, Kings College, and San Diego. Irmak students, teachers, administrators, and parents; in other words, all the stakeholders of the Irmak Family are a part of the Irmak culture. The Irmak family, which acts sensitively to its environment in all areas that require social responsibility, always creates awareness with a strong bonding. As Irmak Schools, we are determined to continue our understanding of modern and qualified education, which we have been maintaining on the path of Atatürk's Principles and Revolutions for 28 years, with the awareness of our responsibility, by closely monitoring the education and training programs, methods and techniques required for 21st century students.
With warm regards,
Metin YOLERİ
General Manager